The Insurance Customer Journey has changed, is unpredictable but still has a clear starting point. In the "Interest and Awareness" phase your team is working hard to make sure you are visible with a compelling message. And don't forget step zero, your online presence. If you direct people to your web site make sure it reflects your values. New insurers can be found through social media, events (attending or hosting), networks, advertising and direct touch.
Converting those leads into policies requires speed, understanding the need, creating the right experience and dedication. Can we help?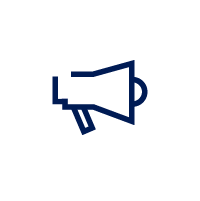 Marketing
      Traviata is based on the foundations of Microsoft Dynamics 365 enabling us to unleash the full potential of that
      platform, but with a clear insurance flavor to it. Think about the creation of landing pages for specific insurance
      offerings or the design of Interactive Customer Journeys to nurture leads with personalized experiences.
      Touchpoints
        There is a difference between Managed and Unmanaged Touchpoints, as well as between digital and physical
        touchpoints. Having the right touchpoint at the right time using the right channel is the difference between winning or
        losing the heart of new insurance customers. Traviata makes it easy to create, manage and follow up on those       
        touchpoints.
      Sales Support
      New policies and policy holders are important. But understanding the status, the probability, the deal size and lead time
      of a new opportunity is not easy. That information can be in different places or in the Heads of your Sales. What if you
      could see all that essential information at once, being sure the quality is high? How would that enable you to manage
      the success more structured.